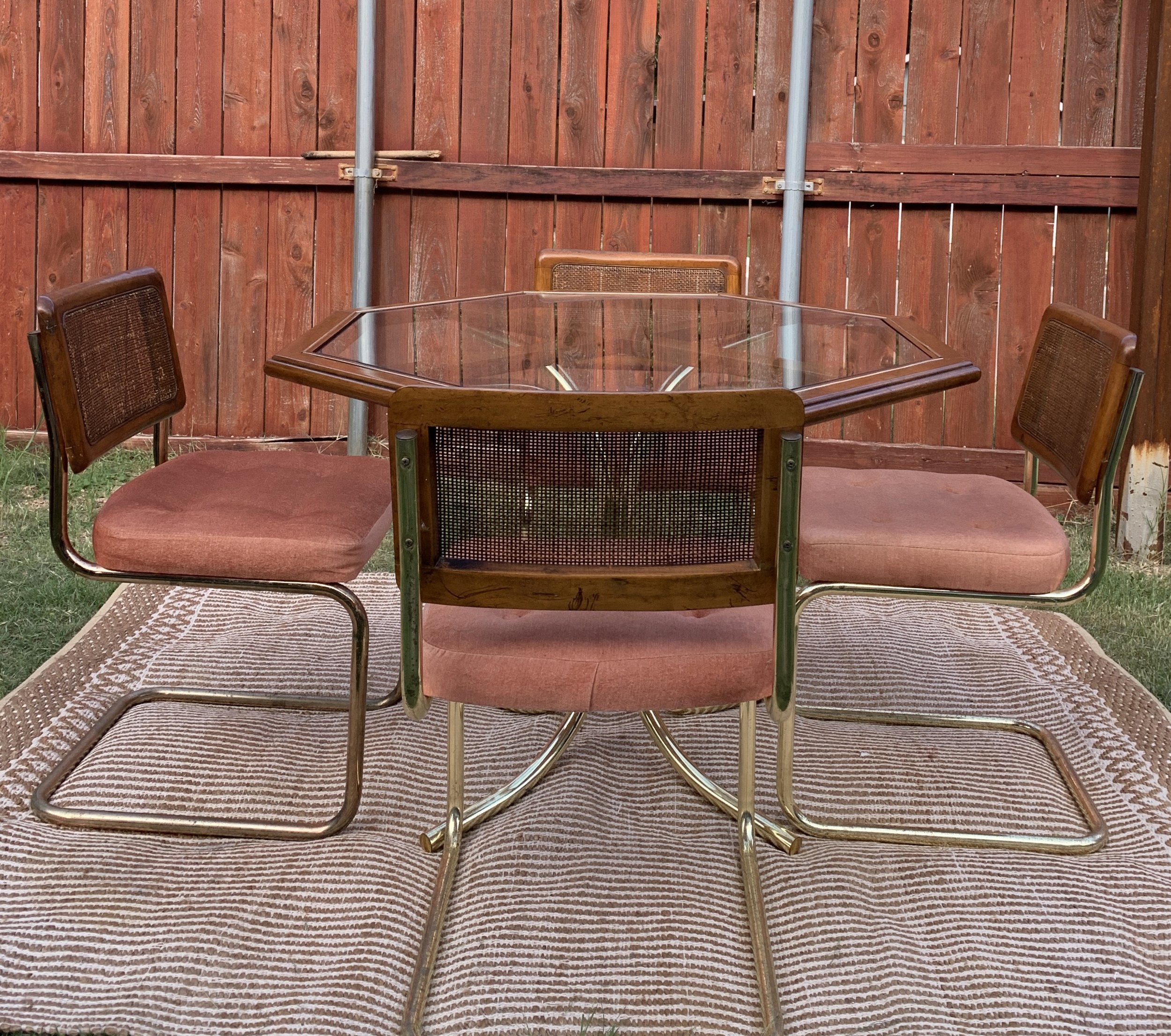 Cesca Chair Dining Set
Dimensions: [coming soon]
Oooh mama, do we love this dining set! Let's start with the 4 cesca cane-back dining chairs with beautiful original pinky-peach fabric and brass legs. Gorgeous! And then couple those with a lovely wood and brass framed table with brass tubular legs. Perfection!
For all our boho babes, this is the set you need in your house. Better snap it up quick before someone else beats you to it!
Due to the size of this item, no shipping is available. If you buy this item please contact us to schedule pickup/delivery in the Dallas-Fort Worth, Texas area. Thanks!
sold out